1974 A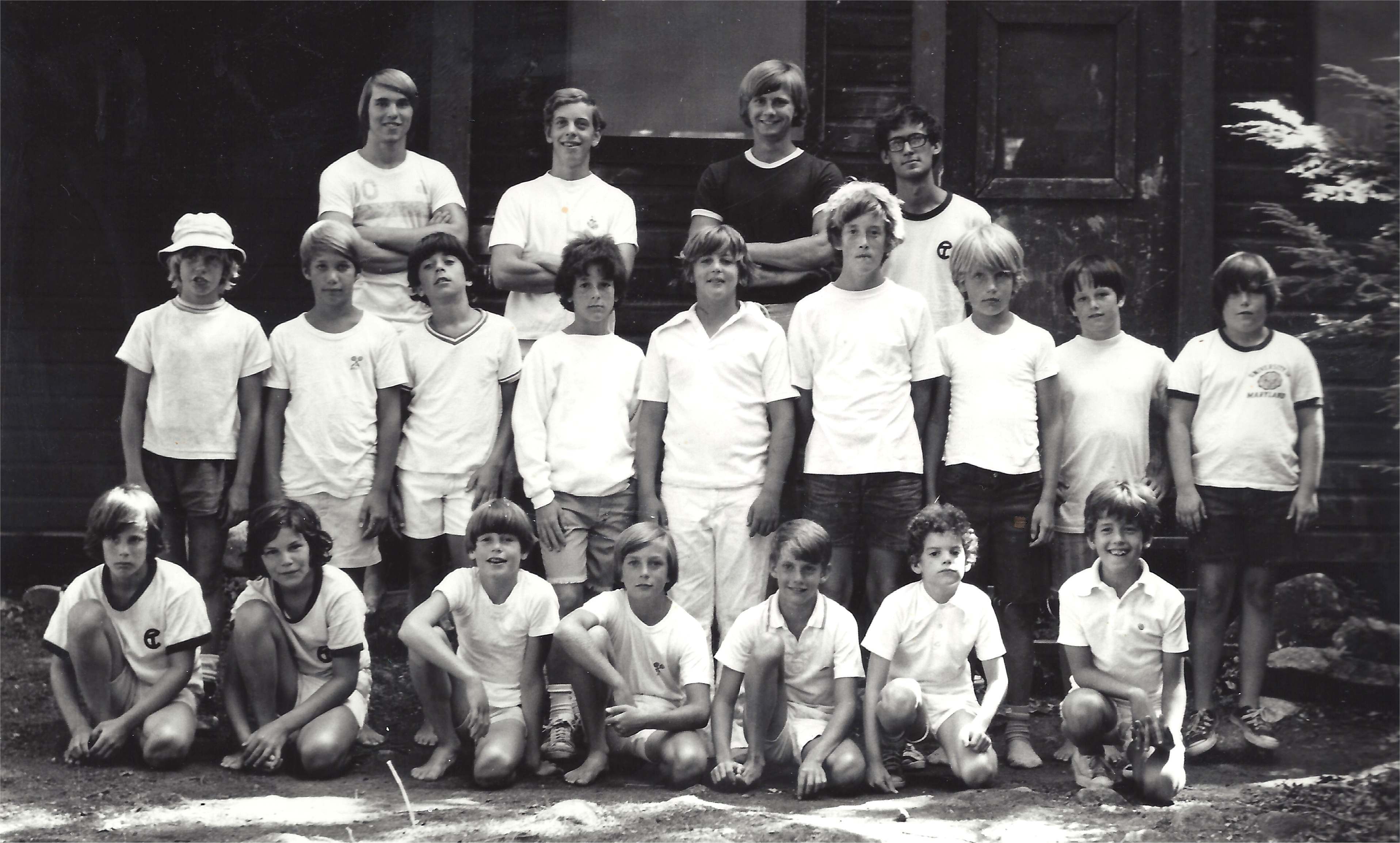 >

Members of The Alumni cabin in 1974.
Back Row (from left): Counselors Biff Sturla, Hunter Neal, Jim Quiggle, Mike Schmelzle
Middle Row (from left): Ken Graham, Billy Colehower, Pete Jannetta, Stuart Ward, Phil Stein, Gerry McGinley, Mike Peter, Steve Budd, Todd Shields.
Front Row (from left): John Manwaring, Peter Benoliel, Jeff Ogren, Rob Conrad, Neil Edwards, Todd Benoliel, Rich Gunderson.