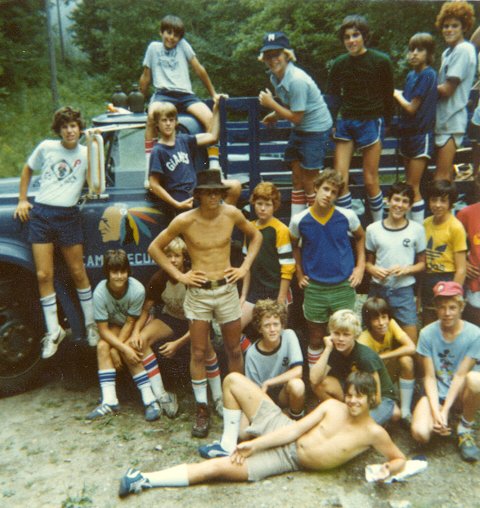 This picture was taken in 1979 on an Intermediates overnight mountain trip to some big mountain in Vermont.
Second from right on top is Lee Allman, now a Trustee at Tecumseh. The counselor standing in the middle with a hat on is Nino Muniz. The counselor in front is Dan O'Shea.
Campers in the middle rows are Rob Ryan and Scott Glascott (seated at left), John Colehower (blue shirt) and Jay Renfro (CT shirt). Unfortunately, I cannot recall the names of the other campers.