1991 G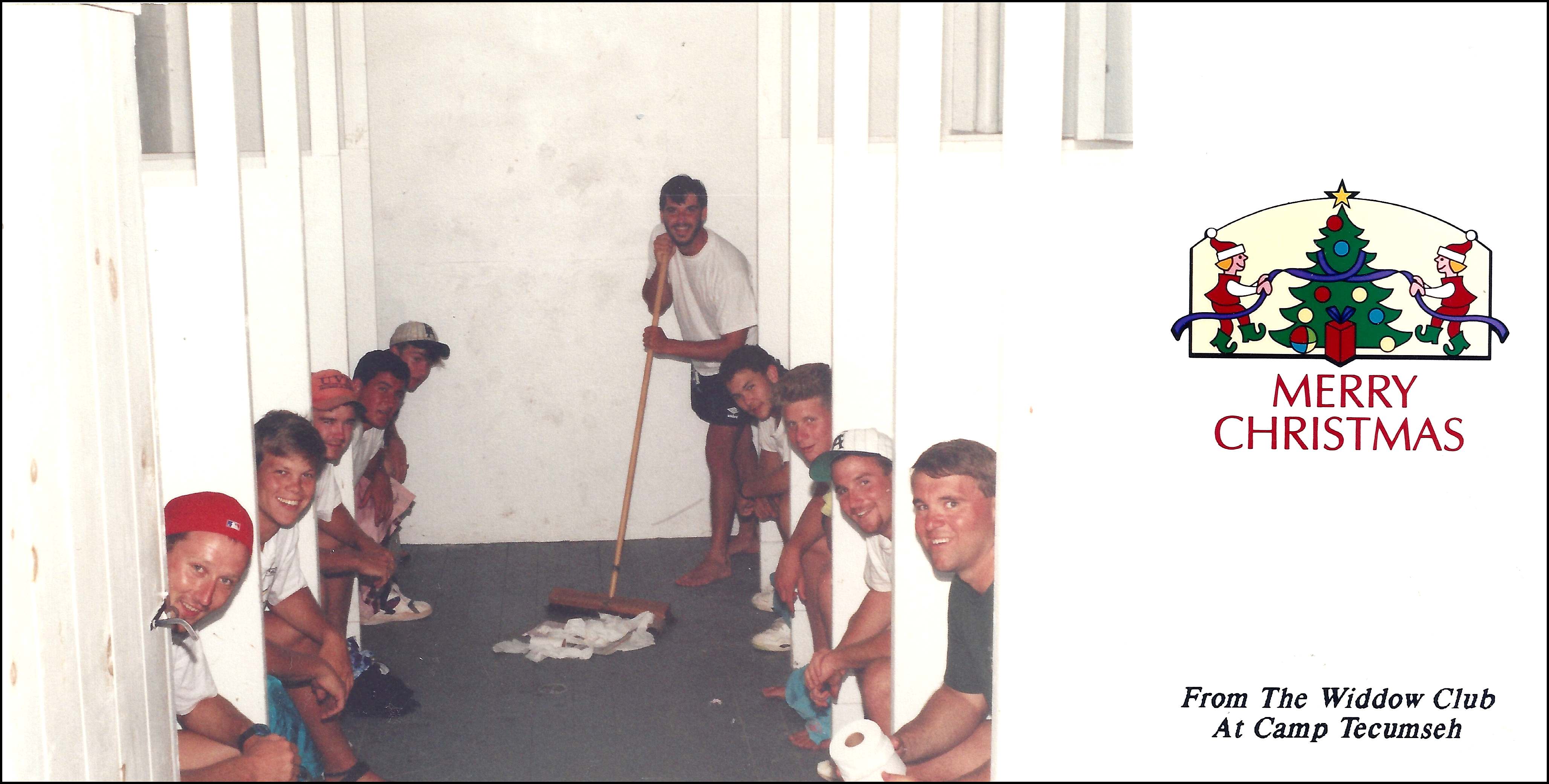 This was a very famous Christmas card sent out in 1991 from "The Widdow Club". The Widdow Club served no purpose whatsoever, other than to make the Christmas card.
From left: Brian Kammersgaard, Charlie Erwin, Pete Gillin, Matt Tousignant, Mike Haley, Brett Miller (standing), Kevin Geiger, Ira Miles, Tim O'Shea, Biff Sturla.
The 1996 Widdow Club members sent out a card five years later.