1970 C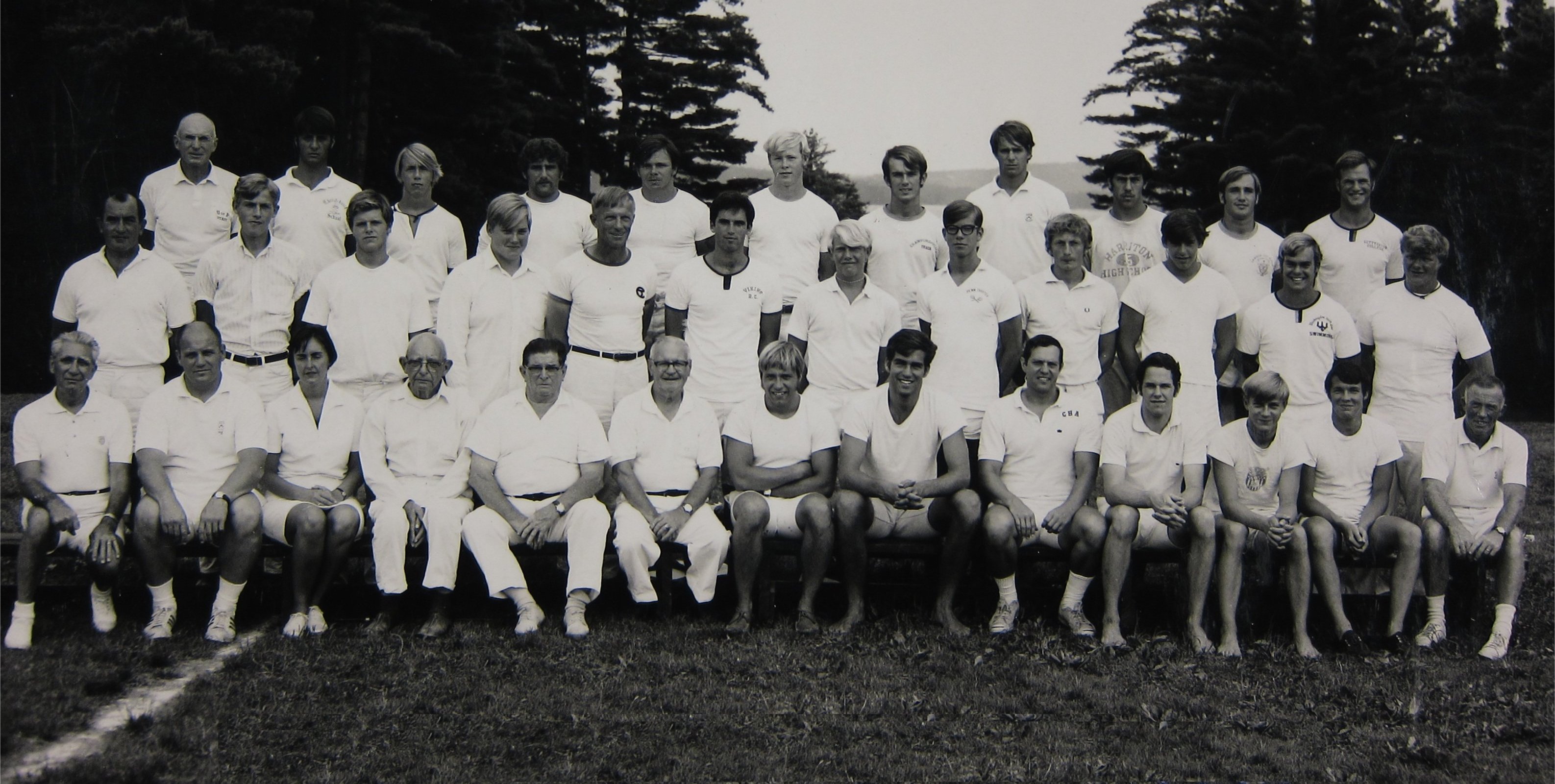 Members of the counselor staff, 1970.
Back row from left: Director George Munger, Jules Korner, Paul Luff, Mike "Gabby" Boyajin, Dave "Shotsy" Fritz, Tom Armstrong, John Roberts, Tom Welsh, Larry Ryan, Eddie Lawless, Doug Tifft.
Middle row from left: Ed Lawless, Bill Moran, Steve Spooner, Sam Griffin, Ed Flinterman, Bruce McCracken, Ted Edwards, Dan Entwhistle, Allan Cope, Gary Cooper, Jack Baizley, Doc Johnson.
Front row from left: "Maestro" Csiszar, Bob Glascott, Pat Glascott, Dave Spooner, Forrest L. Gager, Pinky Shover, Dick Stanley, Chip Hauptfurher, Tom Jessup, John Robinson, Rick Remensnyder, Chris Mellor, Al Molloy.